Monocle Entrepreneurs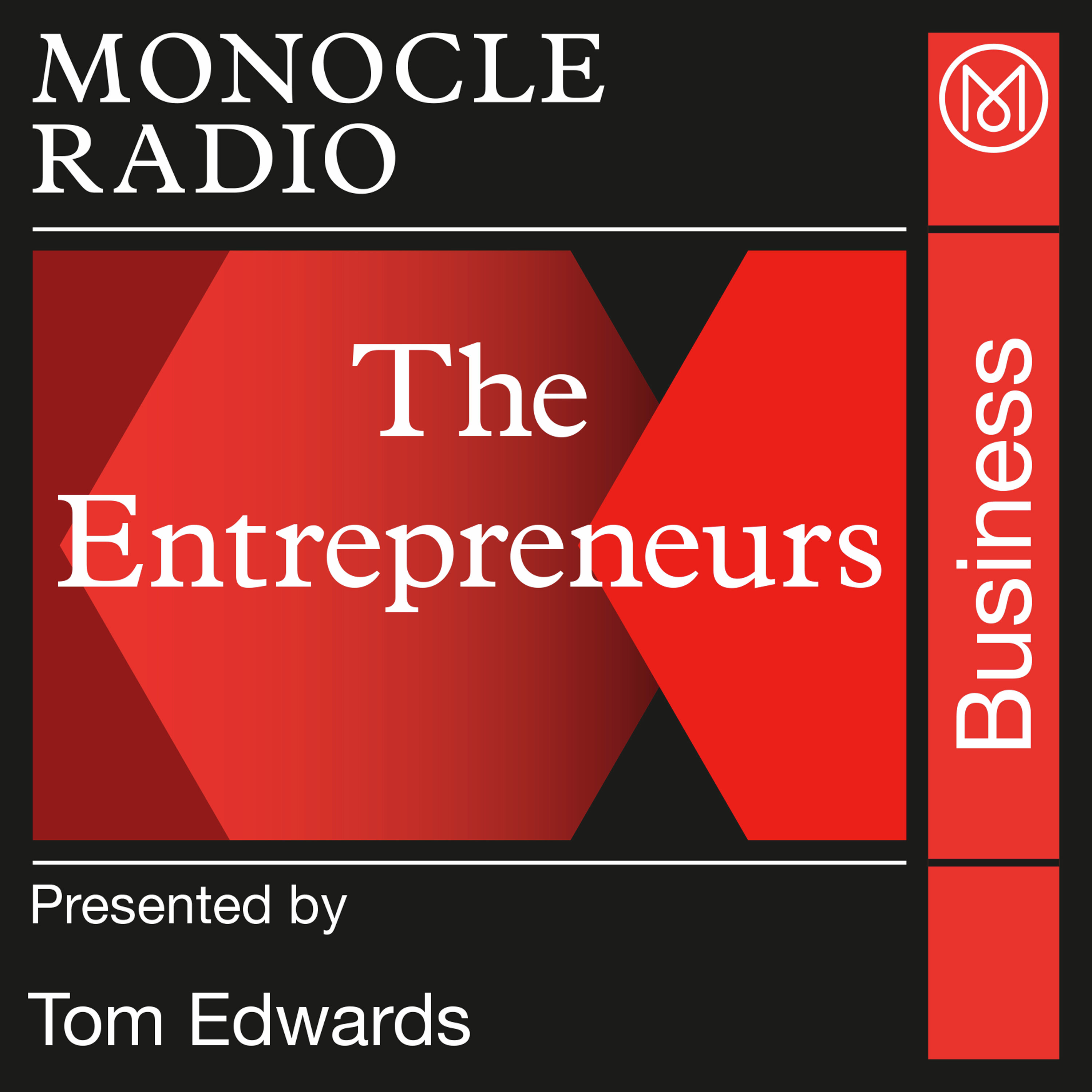 Monocle 24's weekly tour of the most inspiring people, companies and ideas in global business, whether they are starting from scratch, reinvigorating the family firm or developing new technology.
Updated: 1 day 6 hours ago
Co/rizom is a Vienna-based consultancy aimed at helping traditional artisans find their feet. Alexei Korolyov meets co-founder Nadja Zerunian, who says supporting time-honoured crafts is a must in our modern world.
We check in with Aaron...Tom Kay is the founder of Finisterre, a sustainable-clothing brand inspired by the sea and based in Cornwall. Launched in 2003, the company is in the process of reopening its nine UK locations. Plus: we check in with Aaron Cole from The Out to hear about the premium car service's bounce-back strategy.
Richard Lee Massey is the founder of Apt, a new hospitality platform in London. The reopening of London's restaurants earlier this month was a welcome relief for many. But with physical-distancing restrictions still in place, Apt will allow groups of friends to dine in a more intimate setting. They can choose from a host of top chefs and rent one of 98 private apartments at east London's Town Hall Hotel for their meal.
CitizenM has fast-tracked the launch of an app across its 20 properties. It is designed to ensure that as much of the hotel experience as possible can be contactless. We ask Robin Chadha, CitizenM's chief marketing officer, how the company will retain a warm and personal touch for guests. Plus: we meet Marieke Flament, CEO of Mettle. She tells us how its digital account is helping small brands to focus less on finance and more on what really matters.
In 2019, Russell Gong and Achal Patel launched Cabinet, a New York-based company selling ethically made over-the-counter health essentials. During lockdown in the US, Cabinet partnered with Uber to ensure safe delivery of its products.
We meet Ning Li, founder of Typology, an all-natural beauty brand launched in France in 2019. He launched the company, his third venture, after stepping down as CEO at Made.com. Typology recently launched in the UK amid the global pandemic. We also get advice on reframing problems from Dave Evans, a best-selling author and co-founder of the Stanford University Life Design Lab. We discuss his new title, 'Designing Your Work Life'.
Jack Scott and Alex Wright are the co-founders of Dash Water, which makes sparkling water using fruit and vegetables that would otherwise go to waste. Since launching in 2017, the UK brand has saved more than 250 tonnes of fruit and sold more than seven million cans.
As the debate over the future of the office continues, we check in with Roxanne Varza, director of start-up incubator Station F in Paris, to hear why working from home doesn't work for small enterprises. We also meet Nachson Mimran, co-founder of To.org and chairman of The Alpina Gstaad to hear about why he believes Gstaad can be a new hub for creative and environmental activism.